Noticias
Two PhD researchers of the IMDEA Software Institute, Anaïs Querol and Silvia Sebastián, have participated at the UPM contest "Your thesis in a nutshell" which consisted in uploading a video with a short and not technical explanation of their thesis.
Both of them, Silvia and Anaïs were selected between the top ten and received a recognition and 500 euros prize for it. This recognition entailed participating in person in a special award event and presenting their thesis live. Anaïs was also selected by the jury to receive the second prize.
We are proud that researchers from the institute participate in events like these and even more proud of their achievements.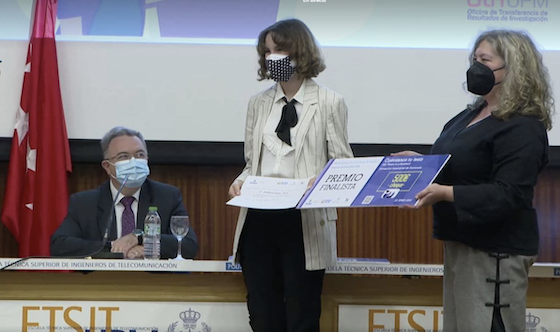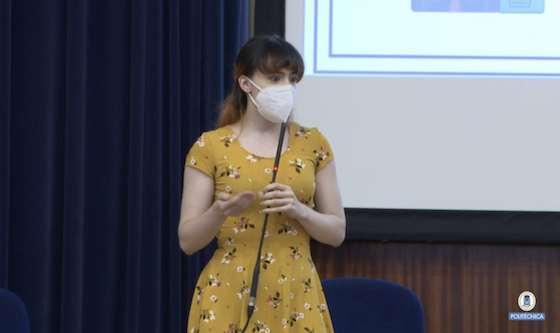 Researchers from the research unit "Security and Privacy" at TU Wien (Lukas Aumayr and his supervisor Prof. Matteo Maffei) in collaboration with the IMDEA Software Institute (Prof. Pedro Moreno-Sánchez, previously postdoc at TU Wien) and the Purdue University (Prof. Aniket Kate) have jointly developed a protocol that makes more secure and faster transactions in cryptocurrencies like Bitcoin.
Nowadays in cities like Tokyo we can subsist with cryptocurrencies like Bitcoin. Buying a coffee, going shopping, taking the bus, paying a taxi drive or even a meal are all accessible if you only got Bitcoin in your (electronic) wallet. This may seem strange for some European countries, -even though there are many cryptocurrencies in the market like ATM and coinradar (Spanish market)- but we are walking at a steady speed to that model that may or may not co-exist with our bank cards in the future.
The popularity of cryptocurrencies is increasing very fast due to the many advantages compared to, for example, Mastercard or Visa. Transactions are usually anonymous, decentralized and global (i.e., same currency is accepted worldwide).
But there is still work to do in security, privacy and efficiency. Fraud can be possible, users can discover information about other users that should be kept secret, the number of transactions is limited, and sometimes delays occur.
The researchers from the IMDEA Software Institute, TU Wien, and Purdue University, aware of these problems, have developed an improved protocol. The article, in which these ideas are based on, will be presented at the [USENIX Security Symposium 2021], one of the best IT security conferences worldwide.
The bottleneck of Bitcoin
"It has long been known that Bitcoin and other blockchain technologies have a scalability problem: There can only be a maximum of ten transactions per second," says Lukas Aumayr of the Security and Privacy research unit at TU Wien. "That's very few compared to credit card companies, for example, which perform tens of thousands of transactions per second worldwide."
An approach to solve this problem is the "Lightning Network" - an additional network of payment channels between blockchain users. For example, if two people want to process many transactions in a short period of time, they can exchange payments directly between each other in this way, without each individual transaction being published on the blockchain. Only at the beginning and at the end of this series of transactions is there an official entry in the blockchain.
As demonstrated by other works of Pedro (IMDEA Software Institute), the apparent privacy gain of the Lightning Network due to off-chain payments isn't real. In fact, previous work of Pedro has demonstrated that payment intermediaries can learn who pays what to whom. This is an issue that needs to be solved for a system like Lightning Network to become widely used.
A second big issue is that "in addition, everyone in this chain has to contribute a certain amount of money, which is locked as collateral. Sometimes a transaction fails, and then a lot of money can remain locked for a relatively long time – the more people involved, the longer time it will take" says Pedro Moreno-Sánchez.
Mathematically ruling out vulnerabilities
"This project has advanced the state of off-chain payments both theoretically and practically. From the theory point of view, we have provided a formal model of the new payment system, proving mathematically its correctness and security against an adversary. Moreover, while current Lightning Network requires two rounds of communication across all participants in a payment, Blitz (the new protocol) reduces it to a single round of communication. This is a milestone result since Lightning Network and other approaches proposed so far where all using two rounds and it was unknown whether we could beat this barrier" in the IMDEA Software researcher's words.
"In practice, a single round of communication implies great benefits in practicality" As Lukas said: In the first round, the money is locked, in the second round it is released - or refunded if there were problems. That could mean an extra day of delay for each user in that chain. With our protocol, the communication chain only has to be run through once"
Simulation proves practicality
However, it is not only the fundamental logical structure of the new protocol that is important, but also its practicality. Therefore, the team simulated in a payment channel network how the new technology behaves compared to the previous Lightning network. The advantages of the new protocol became particularly apparent: depending on the situation, such as the number of attacks and fraud attempts, the new protocol results in a factor of 4 to 33 fewer failed transactions than with the conventional Lightning network.
Pedro and Lukas are putting efforts on disseminating the results with the Lightning Network developers as well as other Bitcoin organizations. One of the most attractive points so far is that Blitz is totally backwards compatible with currently deployed technologies and could be immediately deployed as a more secure and faster alternative for off-chain payments.
Paper: "Blitz: Secure Multi-Hop Payments Without Two-Phase CommitsLukas Aumayr"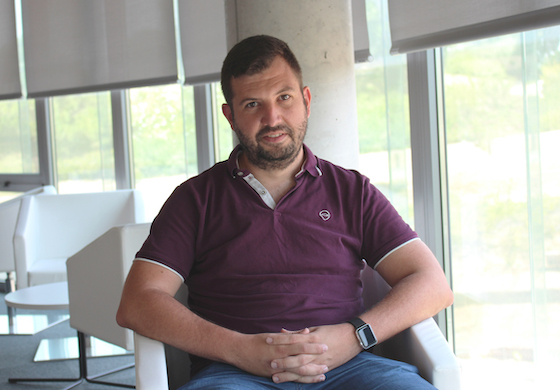 IMDEA Software Institute researchers Marco Guarnieri and Pepe Vila together with Boris Köpf (Microsoft Research) and Jan Reineke (Saarland University) won a best paper award at the 42nd IEEE Symposium on Security and Privacy (S&P) for their paper "Hardware-Software Contracts for Secure Speculation".
The paper develops a framework for defining hardware-software contracts that capture hardware side-channel security guarantees in a simple, mechanism-independent manner. The framework provides foundations for principled co-design of hardware and software for side-channel resistant systems. Using this framework, the authors characterize the security guarantees provided by recent hardware mechanisms for secure speculation; mapping each mechanism to a set of hardware-software contracts. Contracts are also the basis for secure programming, where different contracts impose distinct software-level requirements for end-to-end security.
The work was supported by a grant from Intel Corporation, Atracción de Talento Investigador grant 2018- T2/TIC-11732A, Juan de la Cierva-Formación grant FJC2018- 036513-I, Spanish project RTI2018-102043-B-I00 SCUM, and Madrid regional project S2018/TCS-4339 BLOQUES.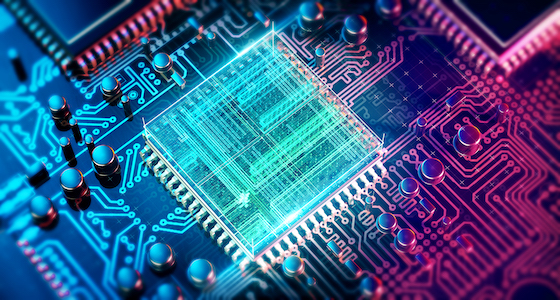 Data has emerged as the oil of the 21st century. The importance of data is no longer surprising, but its growing relevance is beginning to take on worrying overtones. Our lives are increasingly dependent on technology that seems to need our data. But where is our data? Where is it stored? Due to the ubiquity of the Internet, everything is now migrated to the cloud.
Zara, Spotify, Netflix, Twitter, practically all companies today use data on which they compute to give us a better service. For example, a music recommendation service should store what we have listened to and cross-reference that data with the data of other people with whom there is a match to try to deduce what else we might like. A financial service could do something similar with investment funds, which is arguably more sensitive information. The same could happen with health data, held by the public health provider or a private company. And all of them, moreover, often have personal information: addresses, email accounts, bank account numbers...
Almost all of these companies rely on external providers for their computing needs: storing data (i.e., delegating its storage) and using it to extract results by running programs on these providers' computers (delegating a computation).
How can we ensure that data and computations that are delegated to third parties are protected against espionage and run correctly? Data can be encrypted, but in order for it to be used by existing software, it needs to be decrypted. At that point, a malicious provider (or a provider that gets hacked) can inspect it and learn data that the company that stored it does not want to disclose and that the person to whom it refers probably does not want to disclose either. Similarly, it could change the program that executes the calculations and return incorrect results, which raises the question of how to check that such results are correct without redoing the computation?
Cryptographic techniques exist to solve both problems. Advancing on them and making them usable in practice is the main objective of the PICOCRYPT project (Cryptography for Privacy and Integrity of Computation on Untrusted Machines), proposed by Dr. Dario Fiore, a researcher at the IMDEA Software Institute of the Madrid Regional Government, which has recently been awarded a Consolidator ERC grant from the European Union (Horizon 2020 research and innovation programme*) to receive funding worth 2 million euros over five years. The European Research Council is the European Union's most prestigious scientific and funding programme. With PICOCRYPT, the IMDEA Software Institute has been granted three projects by this programme (together with RACCOON and MATHADOR).
For Dr. Dario Fiore, cryptography is already a key component to keep our data secure during communication, but "the challenge of PICOCRYPT is to invent new cryptographic protocols to keep our data secure also during computation. The benefits of this paradigm are innumerable. For example, there are people and companies who refrain from using external IT resources because of the risks of this model. With the solutions we intend to design in PICOCRYPT, they could instead use these services securely and without having to fully rely on the providers of these services". It will therefore guarantee the integrity and privacy of computation made with data stored in the cloud and also make it efficient to ensure that delegation is cost-effective.
The IMDEA Software Institute is one of the seven IMDEA Institutes promoted by the Regional Government of Madrid with the aim of carrying out research and scientific development at the highest level.
*"This project has received funding from the European Research Council (ERC) under the European Union's Horizon 2020 research and innovation programme (Grant agreement No. 101001283)"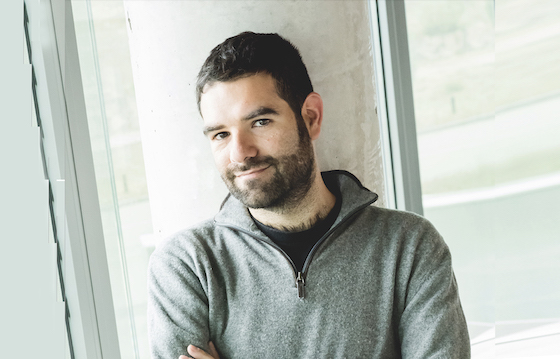 The 42nd IEEE Symposium on Security and Privacy have recently published the list of accepted papers for the conference that will take place from the 23rd to 27th of May. We are happy to announce that six papers from researchers of the IMDEA Software Institute are between them.
Since 1980, the IEEE Symposium on Security and Privacy has been the premier forum for presenting developments in computer security and electronic privacy, and for bringing together researchers and practitioners in the field. The 2021 Symposium will mark the 42nd annual meeting of this flagship conference, sponsored by the IEEE Computer Society Technical Committee on Security and Privacy in cooperation with the International Association for Cryptologic Research.
The following papers have been accepted:
A2L: Anonymous Atomic Locks for Scalability in Payment Channel Hubs
Erkan Tairi (TU Wien), Pedro Moreno-Sanchez (IMDEA Software Institute), Matteo Maffei (TU Wien).
Hardware-Software Contracts for Secure Speculation
Marco Guarnieri (IMDEA Software Institute), Boris Köpf (Microsoft Research), Jan Reineke (Saarland University), Pepe Vila (IMDEA Software Institute).
High-Assurance Cryptography in the Spectre Era
Gilles Barthe (Max Planck Institute for Security and Privacy and IMDEA Software Institute), Sunjay Cauligi (University of California San Diego), Benjamin Gregoire (INRIA Sophia Antipolis), Adrien Koutsos (Max Planck Institute for Security and Privacy), Kevin Liao (Max Planck Institute for Security and Privacy and Massachusetts Institute of Technology), Tiago Oliveira (University of Porto (FCUP) and INESC TEC), Swarn Priya (Purdue University), Tamara Rezk (INRIA Sophia Antipolis), Peter Schwabe (Max Planck Institute for Security and Privacy).
How Did That Get In My Phone? Unwanted App Distribution on Android Devices Stephan van Schaik (University of Michigan), Marina Minkin (University of Michigan), Andrew Kwong (University of Michigan), Daniel Genkin (University of Michigan), Yuval Yarom (University of Adelaide and Data61), Platon Kotzias (NortonLifelock Research Group), Juan Caballero (IMDEA Software Institute), Leyla Bilge (NortonLifelock Research Group).
SoK: Computer-Aided Cryptography
Manuel Barbosa (University of Porto and INESC TEC), Gilles Barthe (Max Planck Institute for Security and Privacy; IMDEA Software Institute), Karthik Bhargavan (INRIA Paris), Bruno Blanchet (INRIA Paris), Cas Cremers (CISPA Helmholtz Center for Information Security), Kevin Liao (Max Planck Institute for Security and Privacy; Massachusetts Institute of Technology), Bryan Parno (Carnegie Mellon University).
Bitcoin-Compatible Virtual Channels Lukas Aumayr (Technische Universität Wien), Oguzhan Ersoy (Delft University of Technology), Andreas Erwig (Technische Universität Darmstadt), Sebastian Faust (Technische Universität Darmstadt), Kristina Hostáková (ETH Zürich), Matteo Maffei (Technische Universität Wien), Pedro Moreno-Sanchez (Technische Universität Wien; IMDEA Software Institute), Siavash Riahi (Technische Universität Darmstadt).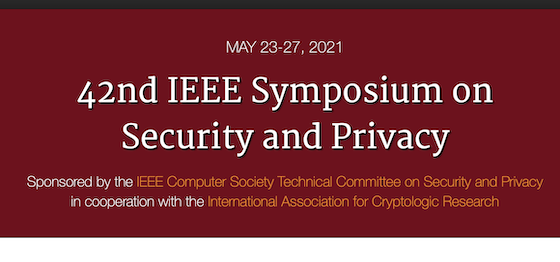 Research Results
The European Research Council (ERC) announced today the awardees of its latest Consolidator Grant call for mid-career researchers. Its funding is part of the EU's current research and innovation programme, Horizon 2020, and worth in total €655 million.
The ERC has granted 327 Consolidator Grants in 2020 to researchers from 23 countries, of which 22 were given to Spanish proposals (consult statistics). The proposal of the IMDEA Software Institute researcher, Dario Fiore, with the project "Cryptography for Privacy and Integrity of Computation on Untrusted Machines (PICOCRYPT)" is one of them.
Dr. Fiore's proposal, planned for five years, has a budget of €2 million, which will allow him to consolidate his research team and make far-reaching advances. PICOCRYPT becomes the third ERC grant awarded to researchers from the IMDEA Software Institute.
The PICOCRYPT project
Due to phenomena like the ubiquity of the Internet and cloud computing, it is increasingly common to store and process data on third-party machines. In spite of its attractive aspects, this trend raises a number of security concerns, including: How to ensure that the results computed by third parties are correct (integrity) and no unauthorized information is leaked (privacy)? The current way to deal with these problems is to trust third parties under legislation guarantees. This approach assumes that third-party machines stay honest all time, even if they get hacked! This is unrealistic and contradicted by the numerous security incidents that are regularly reported.
Instead, Dr. Fiore's view is that it should be possible to store and process data on untrusted machines without risking for privacy and integrity and without the need of trusting these machines. Recent trends in cryptography promise solutions to realize this vision but the existing generation of protocols is limited due to its high costs and its poor support to emerging applications such as data stream processing. The grand challenge of this project is to invent a new generation of cryptographic protocols for commputing securely on untrusted machines in a way that is cost-effective and suitable for future application scenarios.
The solutions provided by the PICOCRYPT project will have the potential to generate a paradigm shift in the way privacy and integrity are ensured and will have an impact on the world of information technology by making delegated computing more secure not only for citizens but also for public and private organizations that, due to current risks, may give up using these services.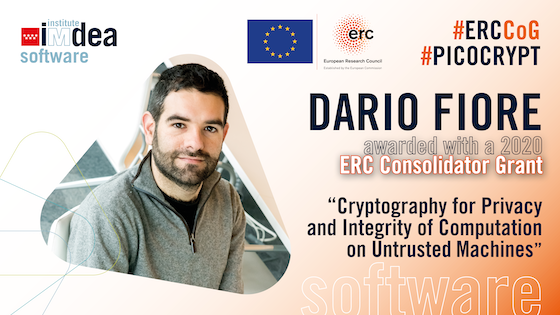 Research Results
IMDEA Software Institute researcher, Manuel Hermenegildo, gives the Opening Invited Talk at the 27th Static Analysis Symposium (SAS'20), on "Cost Analysis of Smart Contracts via Parametric Resource Analysis," work co-authored with Víctor Pérez, Maximiliano Klemen, Pedro López-García and José Francisco Morales.
This line of research is motivated by the fact that, in blockchains, contract execution and storage are replicated across large numbers of nodes, and this makes resource consumption an important concern. The few cost analyzers that exist for smart contracts are for specific platforms and languages. However, blockchain platforms present significant variability, also over time.
Parametric Resource Analysis (also referred to as User-Defined Resource Analysis) is a generic approach, proposed by the IMDEA Software Institute team, for developing analyzers that infer safe bounds on different resources and with different resource models. In the talk, Manuel Hermenegildo reviews this approach and explores its application to the static inference of gas and storage consumption bounds for smart contracts, reporting on a concrete case study: developing an analyzer for the Tezos platform and its Michelson language. The results show that the approach is an effective method for the rapid development and maintenance of cost analyzers for smart contracts.
The Parametric Resource Analysis approach was awarded the 10 year Test-of-Time Award at the 2017 International Conference on Logic Programming, the premier conference in the area.
IMDEA Software's CiaoPP framework implements this approach and allows its application to different programming languages, by translation into a Horn clause-based intermediate representation.
The series of International Static Analysis Symposia (SAS) serves as the primary venue for presentation of theoretical, practical, and application advances in this area. This edition of SAS is co-located with SPLASH'20 in an online form, coordinated from Chicago, USA, from November 18 to November 20, 2020. SPLASH embraces all aspects of software construction and delivery, to make it the premier conference on the applications of programming languages - at the intersection of programming languages and software engineering.
The associated work is conducted in the context of the collaboration of the Tezos foundation and Nomadic labs with the IMDEA Software Institute.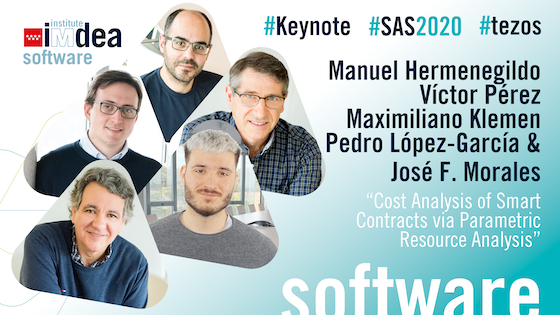 The first blockchain hackathon for environmental action in Spain, organized by the IMDEA Software Institute and EIT Digital, whose awards were sponsored by the Tezos Foundation, ends with 11 award-winning participants from the three groups selected by the jury.
ChainrEaction had overall 26 participants, from 10 different countries. 10 of them were university students, 12 master students and 8 doctoral students. Almost 95% of the people respondents have interest (answering yes or maybe) in working at the IMDEA Software Institute. 50% of them punctuated 4 or 5 out of 5 according to their interest in a research-oriented career before chainrEaction, and this figure increased by 22,2% after the hackathon.
Three intensive days that began with presentations, and the introduction to the event given by Blanca Gutiérrez, Communication Manager, as well as Zsolt István, Assistant Research Professor, as part of the chanrEaction organizing committee of the IMDEA Software Institute. The morning continued with an inspiring talk by David Dao, Founder of Forest X, on "Decentralized Sustainability: Beyond the Tragedy of the Commons with Smart Contracts (and AI)".
Daniel Pérez, Chief Technology Officer at the Imperial College London, gave a tutorial on Ethereum as a mentor of chainrEaction that was a valuable, practical and challenging information for participants.
The second talk of the first day was given by Chrysa Stathakopoulou, a chainrEaction mentor and PhD student at ETH Zurich, on how to use and apply blockchain technology in businessess.
Meanwhile, Matteo Campanelli, postdoctoral researcher at the IMDEA Software Institute, organizer of chainrEaction and also a mentor, presented the second tutorial of the day on the chain code of Fabric Hyperledger and websites to interact with it.
During the last part of the day the participants presented their ideas, selected the seven teams that were formed and started coding.
The second day began with an interesting talk by Matej Šima, CEO os Stove Labs, who gave a beginner's guide to SmartContracts through Tezos technology. For the rest of the day participants had the opportunity to code practically the whole day, as well as to listen to the two EIT Digital Student Ambassadors, Renato Pinto and Cristina Ríos.
On the morning of the third day the seven groups were able to finish preparing their sustainable solutions. From 11 to 13 they presented their results to the jury made up of: the director of the IMDEA Software Institute, Manuel Carro; the director of the EIT Digital Co-Location Center, Jesús Contreras; the advisor to the Regional Ministry of Science, Universities and Innovation, Juan Jiménez; representative of the Blockchain Competence Center of Telefónica, María Teresa Nieto; the Head of Blockchain at iecisa, María Salgado; and the CEO of Stove Labs, Matej Šima.
At noon, "Reflections on blockchain at chanirEaction" began, an event opened to the public created within the framework of the hackathon, which featured different perspectives of blockchain through keynote talks given by international experts from industry and academia. Marko Vukolic, from IBM Research, Sara Tucci, from the CEA List Institute, and Jesús Ruiz, from the Spanish blockchain association, Alastria.
After the talks, Manuel Carro, as representative of the chainrEaction jury announced the winners of the three award categories and later proceeded to present the winning innovative ideas to the public.
The winner of the category "Most impressive proof of concept" was DONERO, an idea to give transparency to donations with a very strong focus. The category "Most viable pitch and business model" went to ENERGYCHAIN. A very well developed idea for transactions in the energy market. And finally, the award for "Most surprising use of blockchain" went to TRIPPIO, an idea to increase travel exchange using public transport.
The Director General of Research and Technological Innovation of the Madrid Regional Government, María Luisa Castaño, closed an event marked by the international youth talent that gave everything to create real wonders of sustainable solutions.
Photo Gallery ChainrEaction Website Video playlist
The IMDEA Software Institute and Nomadic Labs have signed a collaboration agreement to conduct research at the highest level in the Institute's research areas with the aim of contributing to the development of the Tezos ecosystem.
The Director General of Research and Technological Innovation of the Madrid Regional Government, María Luisa Castaño, and the Deputy Director of Research, Bárbara Fernández-Revuelta, attended the official signing ceremony between both institutions.
The director of the IMDEA Software Institute, Manuel Carro, the president of Nomadic Labs, Jérôme Chailloux, and the scientific director of Nomadic Labs, Michel Mauny, signed the collaboration agreement that implies that the Institute becomes a strategic partner of the Tezos ecosystem. "The Tezos project has forged numerous scientific collaborations at the best French and international level, as demonstrated by this collaboration with the IMDEA Software Institute. It is very important for us to prepare for the future of blockchain technologies, especially Tezos, by supporting open scientific research, the results of which will be public and therefore benefit the whole community. We are particularly pleased with the signing of this agreement between Nomadic Labs and IMDEA, which strengthens our ties with IMDEA and provides a framework for our collaboration", said Michel Mauny.
Manuel Carro stated that, "the agreement with Nomadic Labs for collaboration in the Tezos environment, the first to be signed in Spain, is an unparallel opportunity to contribute to a technology that is having difficulties to overestimate impact on society".
Photo Gallery Collaboration website
Research Results
The researcher of the IMDEA Software Institute, César Sánchez, talks about the ElasTest project in a video interview published on the Youtube channel of the Institute.
ElasTest is a Project funded by the European Union under the Horizon 2020 program. The main goal of the project is to provide a tool and an infrastructure to test end to end elastic applications. The modern cloud applications back ends are essentially elastic which means that they demand, they consume, they need more resources when they have, for example, more users, more access in the service, so this applications are notoriously difficult to test and to provide a software reliability which is a big challenge for mid-size and small enterprises. The project essentially is building an infrastructure to do this end to end testing and the different circumstances, for example: different users, many users at a time, different browsers, failures in the network and such, even failures in the components on the application itself.
The role of the IMDEA Software Institute in the project ElasTest has been to one, test security in the application and the other is to provide monitoring that allows to describe the test in an easier manner and to assess the test dynamically. César Sánchez ends the interview saying that: "All in all, I think that the ElasTest project has been very successful in both academic and in terms of developing the tool."
Luca Nizzardo, was a PhD student of the IMDEA Software Institute and his thesis "Cryptographic Techniques for the Security of Cloud and Blockchain Systems" defended in 2018 was directed by the Associate Professor, Dario Fiore. Nowadays he works for Protocol Labs helping to build protocols, systems, and tools to improve how Internet works.
This month the UPM has resolved the two winners of the Extraordinary Award and Luca's thesis is one of them. In which he investigates how to enforce the honest behavior of parties involved in a digital interaction over the Internet. In particular, considering two emerging paradigms in this setting: Cloud computing and E-commerce.
The Human interactions often involve people who have different and sometimes contrasting interests, like buyers and sellers or consumers and providers. For what regards physical interactions, the society has developed during the years many different ways to protect users against misbehaviors. Nevertheless, when this communication happens in the digital world through the Internet, where people do not meet or even know each other, such a protection is more challenging to obtain, and additional digital tools are needed in order to defend users.
Two main security concerns that have given attention by the research community are those about the privacy and authenticity of the data stored and processed in untrusted environments. Intuitively, for privacy a Client does not want the server to learn any information about the outsourced data. For authenticity, the Client instead wants to be sure that the Cloud computed correctly on the outsourced data.vIn his thesis he focused on this second problem, advancing the study of homomorphic authenticators. In homomorphic authenticators a Client C outsources authenticated data to the Cloud. Later on, a third entity (the Verifier) can ask the Cloud to compute a function f over the Client's outsourced data. Using a special procedure, the Cloud can provide the Verifier with an authenticator for the output of the function, which allows the Verifier to check the validity of the computation queried.
The contribution of the thesis addresses three different aspects of homomorphic authenticators: definitions, efficiency and functionalities.
First, it introduces a new security model which is stronger and easier to deal with compared with the existing one, along with two compilers which allow one to go from the old model to the new one. Second, it provides the first linearly homomorphic signature scheme whose verification keys have size sublinear in that of the outsourced dataset. Third, it formalizes the notion of homomorphic authenticators for functions which take inputs authenticated using different keys, providing concrete constructions both in the case of private and public verification.
For what regards E-commerce and, more in general, the possibility of transferring value through the Internet, this work is focused on achieving fair exchange by profiting of the Blockchain features, where with fair exchange we mean the possibility for two users to swap digital goods such that neither can cheat the other through Zero Knowledge Contingent Payments (ZKCP) protocol.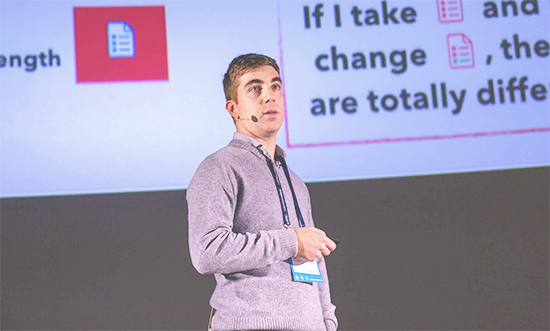 Blockchain is not a fad, it is a promising technology that has wide applicability. Sustainability is not only a noun; protecting our planet has become a moral obligation. This is why chainrEaction has been created. It is the first hackathon organized by the IMDEA Software Institute y EIT Digital on the use of blockchain technology to develop sustainable solutions for the communities of the future and thus slow down climate change.
ChainrEaction has two main objectives: bring students closer to research and innovation in the area of blockchain; and contribute to the creation of novel solutions for a more sustainable future.
The event will take place from the 3rd to 5th of February 2020 in Madrid, Spain. A maximum of 33 students can attend and to make sure that you can get here, we will provide travel grants. You will enjoy a unique learning and hacking experience, with a program composed of research and industry talks, technical tutorials and ample time for hacking in groups of 3. You will be guided by top researchers from the IMDEA Software Institute and other research institutions.
The key areas of chainrEaction are:
Transforming urban communities. How can cities and citizens directly use blockchain to reduce pollution, carbon emissions, etc. and to incentivize greener living?
Greener infrastructures and preservation of natural resources. How can blockchains incentivize greener business practices or improve oversight by regulatory agencies?
We accept applications from students in Computer Science and related fields, at the BSc, MSc and PhD level. We will select the all-round strongest candidates – blockchain experience is not a must! Applications until the 17th of November 2019 (23:59 UTC) through: https://apply.chainreaction.es/.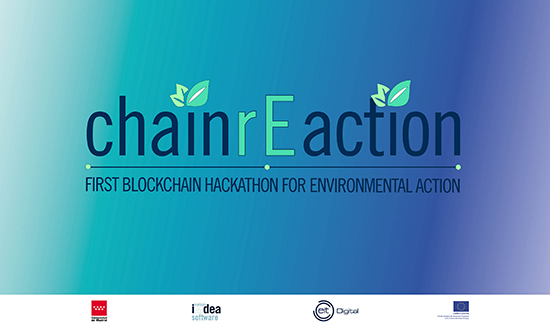 Today marks the launch of a pilot project, OPENQKD, that will install a test quantum communication infrastructure in several European countries. The IMDEA Software Institute will participate in the recently funded EU project OPENQKD by providing physical infrastructure and the expertise of personnel of the REDIMadrid innitiative, managed by the Institute. The whole consortium is composed by 38 members, 4 of them from Spain.
Classical and quantum communications will jointly ensure the ICT needs of European governments, service industries (e.g. health, finance), businesses and citizens, even in the presence of quantum computers, or other sophisticated algorithmic attacks against public key infrastructures.
The Project mission is the establishment of QKD-based secure communication as a well-accepted, robust and reliable technology instrumental for securing traditional industries and vertical application sectors, and to prepare the deployment of Europe-wide QKD-based infrastructure in future.
The high level objetives are: raising the awareness of the maturity of QKD; working with end-users to test and validate end-to-end security for businesses and industry sectors based on QKD; advancing QKD systems and QKD-based secure-communication solutions to meet market demands in terms of specifications, standards & certification; and finaly, provide several open test facilities to encourage the development of new QKD-based applications by a wide community.
REDIMadrid is deploying a research network over its own infrastructure. The aim is to avoid a hired capacity network, with new dark-fiber laid out and used exclusively for research activities.
In this context, REDIMadrid will facilitate that quantum lambdas can coexist with lambdas of research traffic, so, it will be possible to verify how the solution works in a real environment.
To achieve its ambitious goals, the OPENQKD project will last three years and have a budget of €15 million funded under H2020-EU.2.1.1. This project has received funding from the European Union´s Horizon 2020 research and innovation programme under the grant agreement no. 857156.
View the press release.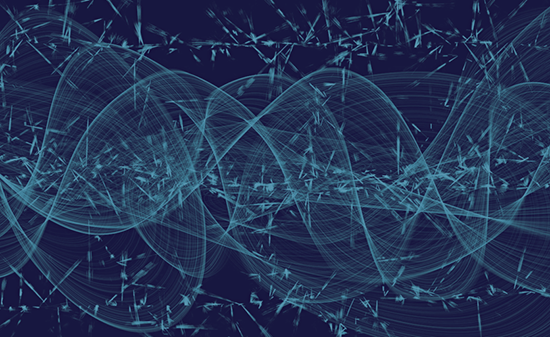 The aerospace division of the engineering and technology group (SENER) has received today the Madrid Regional Minister of Education and Research, Mr. Rafael van Grieken, and the General Director of Research and Innovation, Mr. Alejandro Arranz, to present the company activities in the aerospace sector, especially the 'Madrid Flight on Chip' project, partially funded by the Madrid Regional Government and the European Regional Development Fund.
The General Manager of SENER Aerospace, Mr. José Julián Echevarría, and the Business Development and Strategy Manager of SENER Aerospace, Mr. Diego Rodríguez, welcomed the attendees, gave an initial presentation of the work being carried out at SENER, and briefly explained the 'Madrid Flight on Chip' (MFoC) project. Afterwards, there was a tour showcasing some of the main projects and capabilities of SENER in the aerospace sector.
The visit ended with a more in-depth presentation of the MFoC project by the representatives of the partners: SENER (project coordinator), the Carlos III University of Madrid (uc3m), the IMDEA Software Institute, The Reuse Company, Centum Solutions, Genera Tecnologías, and MARM.
The scientific director of IMDEA Software, Manuel Carro, said: "software is playing a predominant role in aerospace technology today. Moving from embedded, intercommunicating, and certified systems to having system-on-chip makes developing their software much more challenging than before". In addition, Carro has declared how important it is for the IMDEA Software Institute to participate in a project of this caliber: "we are very happy to collaborate in MFoC because it gives us exposure to a type of software - -aerospace software- to which we do not normally have access. By its characteristics, we believe it is a class of complex software that performs essential functions and that we see a an opportunity to apply and evolve our capabilities, while still posing an affordable challenge".
Rafael van Grieken, Regional Minister of Education and Research, stated that Madrid is a focus of attraction for companies today but that there is still a need to strengthen business initiatives, particularly based on advanced technologies. "I am convinced that the Madrid Flight On Chip project will impact more satellites, more companies, and many more people on planet Earth than those of us who are here in Madrid and in Spain", concluded Mr. van Grieken.
View the photo gallery of the event and SENER's press release.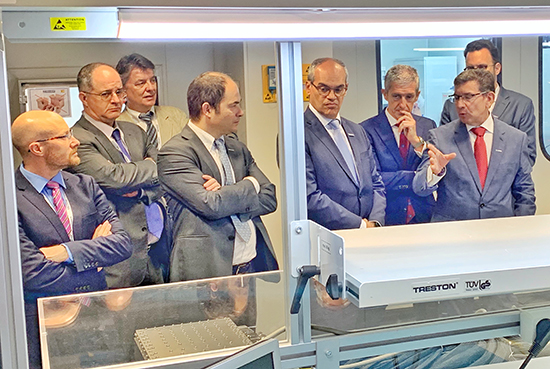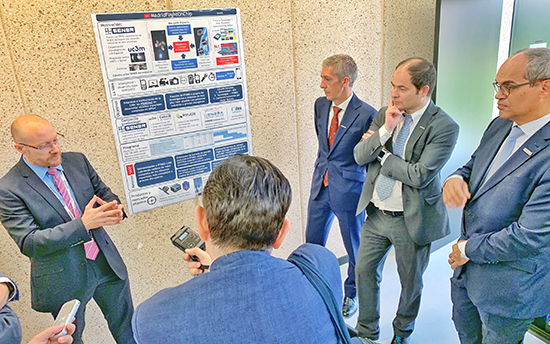 IMDEA Software IMDEA Software Institute Faculty Zsolt István was awarded a Marie Skłodowska-Curie Individual Fellowship, for the Project Accelerated Ordering Service for Distributed Ledgers (ACCORD). The project sets out to improve blockchain systems that target Business to Business use-cases and builds on earlier success in the use of specialized hardware to implement distributed algorithms.
Distributed ledgers (DLs), or blockchains, have the potential of transforming the ways individuals and businesses interact by reducing the cost of transactions and the associated delays dramatically. How can this be done? Delegating today's trusted third party guarantee to a distributed computing network that relies on cryptographic operations and sophisticated distributed consensus algorithms to ensure that transactions are recorded durably and in a tamper-free manner.
The adoption of DLs outside of crypto-currency use cases has been slow for performance reasons. The ACCORD project aims to increase distributed ledger throughput by at least an order of magnitude, while lowering latencies by a similar factor. To achieve this, the focus is on the core component of DL systems, namely, distributed consensus that is used to establish an absolute order of transactions. This ordering operation is one of the main performance bottlenecks in DLs. So, to fully exploit emerging network technologies and to overcome stagnating CPU performance, ACCORD is planning to use hardware acceleration to offload the steps required by the ordering service.
In the end, the foreseen outcome of the ACCORD project is a DL design with performance that allows it to be deployed in use-cases in which DLs are inadequate today as, for example, trading.
This project has received funding from the European Union's Horizon 2020 research and innovation programme under the Marie Skłodowska-Curie grant agreement No. 842956.

The IMDEA Software Institute, the Universidad Complutense de Madrid (UCM) y la Universidad Politécnica de Madrid (UPM), have been beneficiaries of the Call for R&D Program Activities of the Comunidad de Madrid, thanks to the project "Intelligent Contracts and Scalable Blockchains and Insurance through Verification and Analysis" (BLOQUES-CM), which has a financing of 763,600 euros, by the Comunidad de Madrid with the support of the European Union Structural Investment Funds.
The Research Group aim to address major challenges of systems based on blockchains and smart contracts, which must be solved so that its use is reliable in areas where high levels of security and data integrity can be achieved.
BLOQUES-CM will advance in the state of: the properties of integrity and anonymity, the verification of infrastructures, the testing of blockchains and, in the tests of correction and use of resources.
In this sense, BLOQUES-CM, among other thing, aims to prevent disappearances or the acceptance of incorrect transactions.